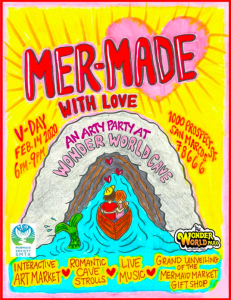 DECEMBER EVENTS
12/07, 12/14, 12/21
HOLIDAY WONDER EXPRESS
Join us on Saturdays in December to celebrate the holiday season!
Explore our holiday-themed park, take a train ride on the Holiday Wonder Express, help find Santa's elves who have gone missing in our cave, write a letter to Santa, sing-a-long to live holiday performances, build crafts in Santa's workshop, enjoy holiday shopping featuring local vendors, slide down our 30 foot outdoor slide, warm up with some hot chocolate and SO MUCH MORE!
NEW THIS YEAR!
We are featuring local schools and groups who will be performing their holiday music!
EXCLUSIVELY ON DECEMBER 7th and 21st
Santa will be visiting from the North Pole to take pictures!
SUNDAYS IN DECEMBER
Local vendors will be set up on both Saturday and Sundays at the park. Get your holiday shopping done early!
Tickets to ride the Holiday Wonder Express and explore the cave are $25.95 for ages 13+, $16.95 for ages 4-12, 3 and under are free. Tickets can be purchased in person or online.
All other activities ARE FREE!
HALLOWEEN FESTIVAL 5PM-8PM
PAST EVENTS
Art In The Park
When? Saturday, May 25th
What Time? 10:00AM – 1:00PM (ish)
Join us this Saturday, May 25th from 10:00 – 1:00ish for a pARTy…well, kinda! We plan to work on the mermaid mural, ARTIFY a 2 seater bench AND host a ribbon cutting for our MERMAID themed Little Library!! Actually, it's not so little 🙂 Yep, we're SO excited to have you see it! Ribbon cutting is at noon. We would so appreciate having a few expert painters join us to help with making the mural look amazing! Please bring a book to donate to the library. Hope to see you Saturday!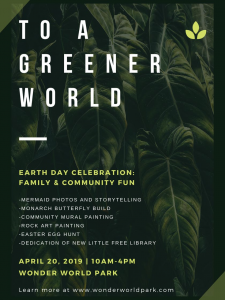 To A Greener World
Earth Day Celebration: Family & Community Fun
Mermaid photos and storytelling
Monarch butterfly build
Community mural painting
Rock art painting
Easter egg hunt
Dedication of New Little Free Library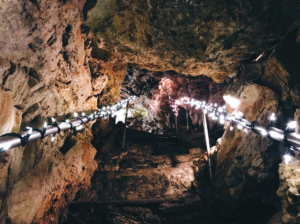 Holiday Wonder Express
The Holiday Wonder Express stopped by Wonder World Cave and Park this December. This holiday event included train rides through Whoville, a scavenger hunt to find Santa's elves who went missing in our cave, photos with Santa, carolers in the cave, writing letters to Santa, holiday shopping, free hot chocolate and ice cream, BBQ, art vendors and more!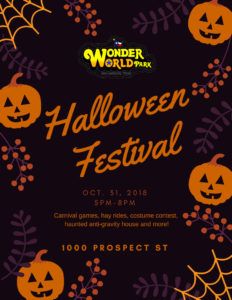 Halloween Festival
Wonder World hosted our first annual Halloween Festival! This night of family fun included carnival games, costume contests, hay rides, haunted anti-gravity house and trick-or-treating in the cave!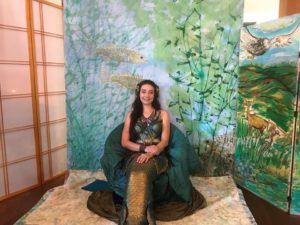 Earth Day Fest
Our first annual Earth Day Fest was filled with live music, food trucks, and outdoor crafts and activities. The City of San Marcos will be hosted a composting and recycling table, The Meadows Center had activities teaching the impact of pollution, The Mermaid Society hosted a mermaid chat and Splash Tails author Mary McBeth read and signed copies of her book!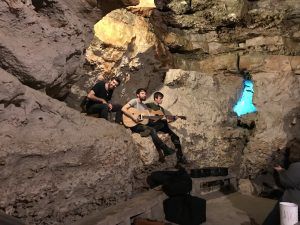 College Night
Wonder World hosted our first ever college night featuring Christian Sparks and The Beatnik Bandits.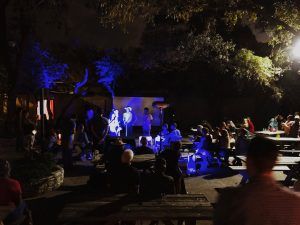 Director's Cut Viewing Of "When We Burn Out"
A movie was recently filmed at Wonder World! In partnership with the Lost River Film Festival, we hosted a viewing of the movie.