WE ARE OPEN DURING THE HOLIDAY BREAK DAILY, CLOSED X-MAS EVE AND X-MAS DAY!  OPEN at 12 PM Dec. 26th.
Book Online to guarantee spots!
Only Fully-Guided Tour of an Earthquake Formed Cave!
TESTIMONIALS
"My family enjoyed the cave tour (45 min), the ride up into the tower, a trip through the anti-gravity house, and a train ride through the animal park. Staff members all around were super! If you take children, the gift shop is like a gold mine!"
-Nancy S. | San Marcos, TX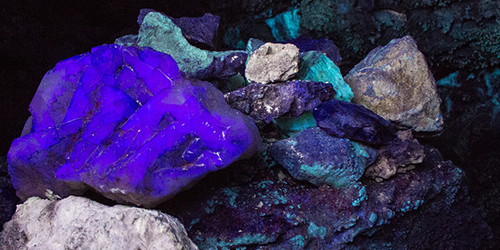 THE FIRST SHOW CAVE IN TEXAS
Welcome to Wonder World Park, a one-of-a-kind Theme Park, known as the 1st show cave in Texas. Visitors have enjoyed touring the Balcones Fault Line Cave for 120 years, and now, the park has many other attractions for family fun and entertainment. Discover the nation's only true example of an earthquake formed cave on a guided tour. Go deep underground and see up close the devastation of a major earthquake. Be amazed by the Topsy-Turvy World of the Anti-Gravity House where everything is backwards, even water flows uphill! Board the train through the waterfalls of Mystery Mountain on your way to the Texas Wildlife Petting Park.